Top Denim Picks for Curvy Women
21:08:00
So are you one that has what is called a pear shaped body, and one that consists of a big bum, big thighs and curvy hips, a shape that men love despite how we as women, may feel about our body. Well I love my shape, and If I wasn't happy about it, I will make it my priority to shape and define my body to my desired shape, that's all. I guess many are saying it's easier said than done, but I am not one to talk about things, I like to put things in action and see great results from the hard work that I have put in, and I am convinced that you are more than capable to achieve the very same thing if you put your back into!
Jeans hunting for those of you that falls into this category is probably hell, annoying and frustrating, because each outlet you venture out to, their sizes in jeans are all made differently, so where you are a size 12, when you go to Topshop to buy their jeans in your size, you find that the jeans fit like a size 10, you then venture out to Zara to buy jeans, and try to put it on, and it just reaches your thighs and then gets stuck there, well Zara jeans is not made for us, I have learnt to accept that, I can pretty much buy anything else in Zara, but never their jeans.

About The Pear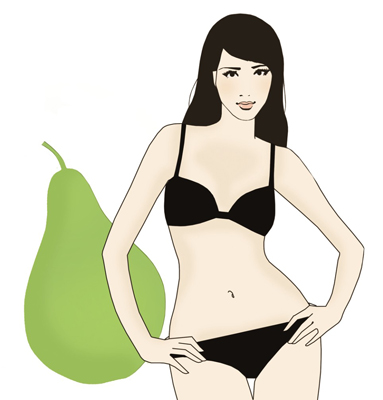 Pear shaped bodies means that your hips are slightly wider than your shoulders with a slim upper body, smaller bust, broadening to a fullness in the hip, bottom & thigh area. A high percentage of women in the UK fall into this body shape. Pears can be all sizes, petite to plus size.
You see the problem we have is finding a style that fits on the waist and our hips, jeans are one of the problems in terms of fit, if you buy a bigger size, where it will fit the problem areas fine, our waist somewhat gets drowned in the jeans, leaving small gaps to the back of the jeans, but don't worry about a thing, because there are many ways to skin a cat! Don't hate what you have, learn to embrace it and to work with it.
Do select jeans of a darker shade opposed to light and paler colored jeans, you do not want to draw attention to certain areas. With a much darker shade of denim, it will give you a slimmer effect, opt for dark blues or blacks. I love my darker colors my classic, simplistic colors, that mixes well with other outfits,tops or jumpers.
Rise of the Jeans
High rise jeans is a great start, this will sit comfortably below your belly and also covers your bottom and hip area, it will help avoid gaping around the waist area to your low back, the plus size with these jeans, it makes your bottom look smaller!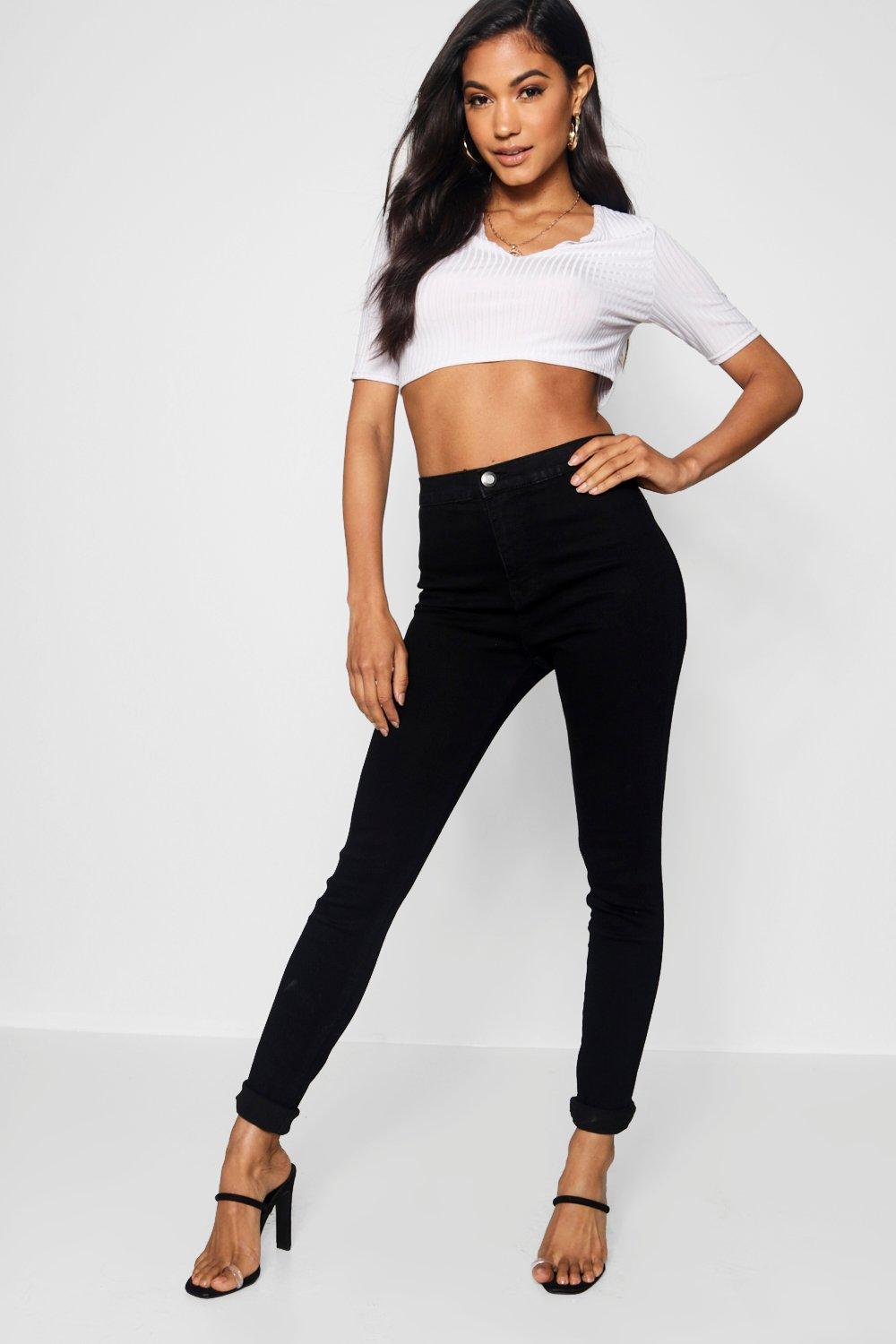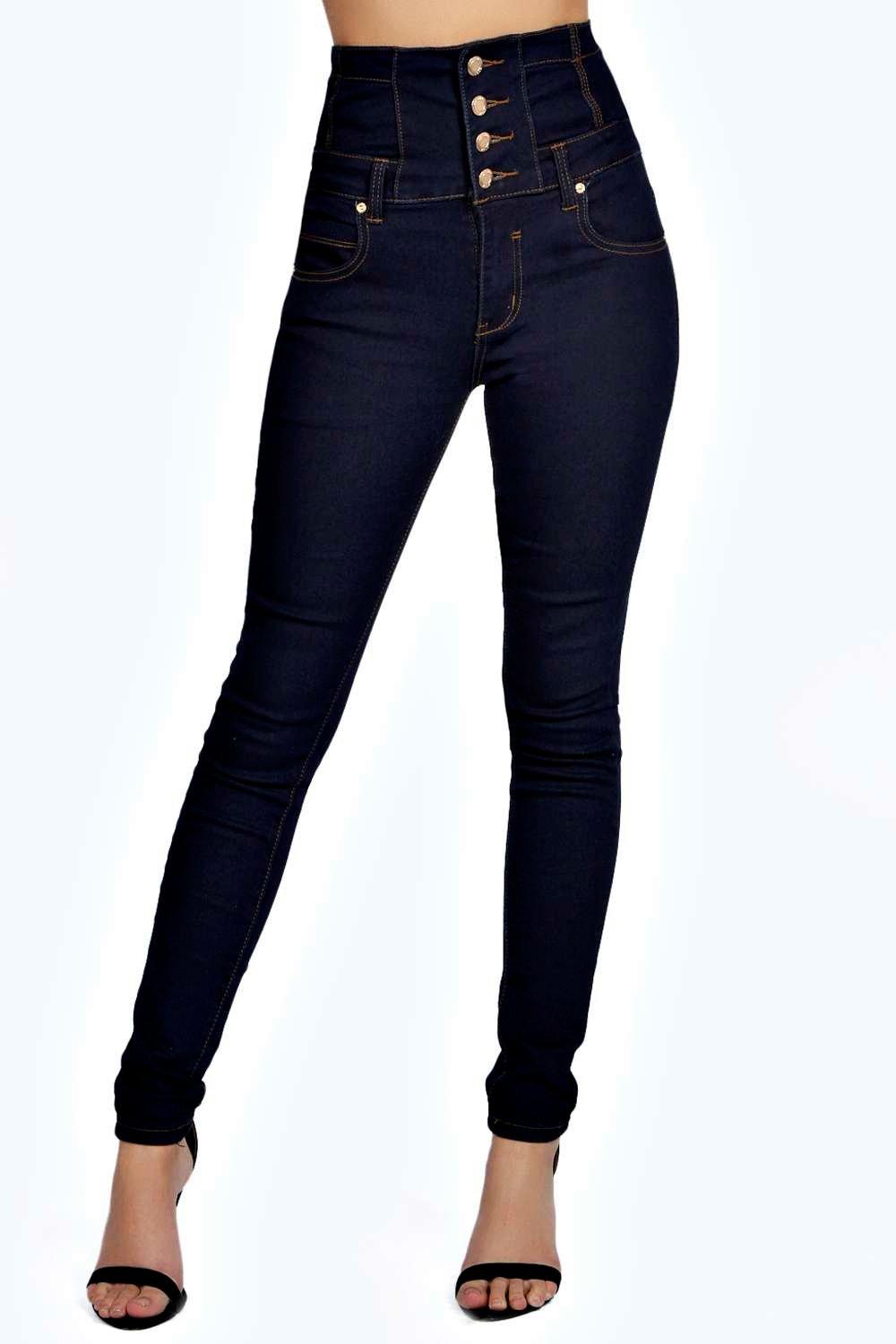 Bring out the Boots
Book cut jeans are considered the better choice of jeans, for those of us that has pear shaped bodies, the wide cut of the jeans should balance your heavier hips and thighs, this will make those areas appear smaller. Guys there is a difference between boot cut and wide leg, and please let it be known that wide leg jeans will not flatter your shape at all so stay away from the wide leg.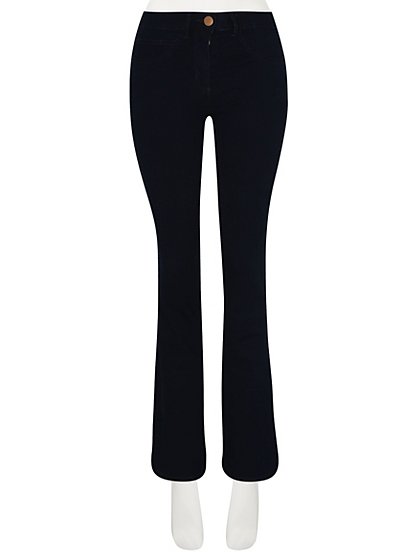 Straight Legs
Now I am not a fan of straight leg jeans, however, it is said that this style of jeans is a good option, in replacement to wearing skinny jeans, this style is best worn with heels, to help lengthen you, making your hips appear reduced.
I hope this has helped, let me know if you manage to find a shop that has the perfect fit jeans for pear shaped bodies and feel free to share, I look forward to hearing from you guys. Do subscribe to my blog for weekly updates, and you can follow me on my social networks linked below, have a nice day and I will see you in the next one!