The Benefits of Using Activated Charcoal in Natural Hair
22:01:00
So we have seen and heard about many different natural ingredients that we can use, as part of our natural hair regimen, and many that are very surprising or sounds awful and ones that you know you just won't go there! When I heard about activated charcoal and the fact that this can be used in your hair and skin care regimen, I have to admit, I felt very apprehensive, I mean how far is one prepared to go in using these types of things in their hair. But I guess we shouldn't knock something until you've tried, at least you will be in a better position to provide an honest opinion right! I guess you must be reading this and thinking boy, this is a no not for me!!! Or perhaps your one that likes to venture out and try new things... which is great if you are one of them!
But......!!
There are many benefits to using activated charcoal in your hair and part of your daily beauty regimen and I will get into that in a moment with you. So I guess you guys must be asking, what is activated charcoal?
What is Activated Charcoal?
Charcoal is obtained by carbonizing a carbon rich material like coal, wood or coconut shells that are made into pure carbon through the heating process. This process has been around for centuries, however, in order to obtain activated charcoal the initial charcoal needs to be oxidized meaning it needs to be treated with oxygen by exposing it to CO2 formally known as Carbon Dioxide or steam, or by an acid-base chemical treatment.
Activated charcoal formally known as carbon consist of small black beads or solid black porous sponge. The powdered natural material is widely used in water filters, medicines that remove toxins, Studies showed that this is also used in teeth whitening, bloating and gas. high cholesterol or to help prevent hangovers! ( Surprised..yep it is true!) Activated charcoal is carbon that has been treated with oxygen and has been around for thousands of years, dated back in 1550 BC.
So your properly thinking, how is this used in natural hair then?
Well for those of you that has had the experience in using bentonite clay and or rhassoul clay when clarifying your hair free from product build-up, well activated charcoal works the same sort of way, it is great in clarifying your hair and a great detox for your scarp. It is said that activated charcoal helps to provide volume and shine to your hair! Not only is this product a great one to consider in your hair regimen, it is a great multitasker in helping to purify and deeply cleanse your hair, it provides exfoliation for your dry flaky scalp and it reduce greasy, oily strands without stripping hair of its natural oils.
There are products out there that has activated charcoal in it if you wish to try it out this way first, however, you can incorporate activated charcoal into your shampoo or hair mask to help draw out toxins and impurities.
Shea Moisture's African Water Mint & Ginger Line has activated charcoal listed in their ingredients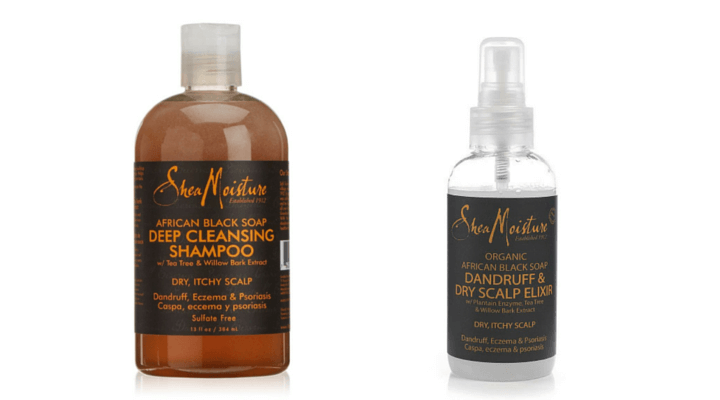 Shea Moisture African Black Soap Deep Cleansing Shampoo
Shea Moisture African Black Soap Dandruff & Dry Scalp Elixir
Shea Moisture African Black Soap Deep Cleansing Shampoo
T/Gel Therapeutic Shampoo- Original Formula
Sort Of Coal Kuro Shampoo

Activated Charcoal in Shampoo
Add 1/2 to 1 teaspoon to the shampoo / Mask apply to hair working product into the scalp and working your way through your hair or each sections of your hair, then rinse out thoroughly.
Have you used charcoal in your hair? What was your experience in using it? Would you recommend?