Alert!! Five Ingredients all Naturals needs to stay clear from
10:40:00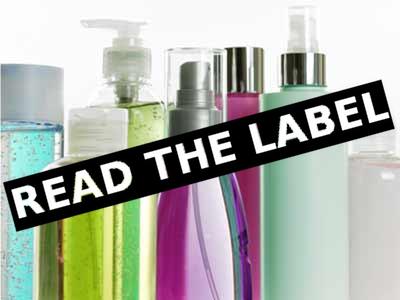 Hope you all have had a wonderful Christmas, all gifts that you required has been bought, and now one is feeling very satisfied. Well I have an article, that will help you in your relaxation mode!
I wanted to share this with you and to shed some light, to what ingredients you need to know and learn about, and why you should stay away from them. If you are longing for nice, healthy, shiny curls, waves or kinks, then as naturals, it is very important to know what products you should use in your hair.
Taking the time to research and learn about ingredients on natural hair and skin care products, and knowing what ones creates harmful affects to your hair, and your health, I believe is well worth the time and effort. That is why I have created five listed ingredients for you, because the love one has for you guys!!
Ingredients to avoid like the plague
Parabens
What are they? Parabens are chemicals used since 1950's, to prevent bacteria from growing in our products. It acts as a preservative in deodorants, lotions, lipstick, shampoos, scrubs and so much more. Parabens can be found in the following:
Cosmetics – such as moisturizers, lipsticks, lip balms, foundations, concealers, eye make ups, make up removers, self-tanners, hair dyes
Hygiene products – such as shampoos, conditioners, de-frizzers, volumizers, hair dyes, soaps, toothpastes, topical ointments, deodorants and anti-perspirants, shaving gels, sunscreens, anti-wrinkle creams, bandages and eye drops, personal lubricants, estrogen creams
Food products – such as salad dressing, mayonnaise, mustard, processed vegetables, frozen dairy products, soft drinks, baked goods and jellies
Pharmaceuticals – such as ointments and other products
Household and industrial products – such as textiles and glues
When purchasing any natural products, do look out for the following names:
-
Benzyl-parahydroxybenzoic acid

Butylparaben

Butyl-parahydroxybenzoic acid

Ethylparaben

Eth

yl-parahydroxybenzoic acid

Isobutylparaben

Isopropylparaben

Methylparaben

Methyl-parahydroxybenzoic acid

Parahydroxybenzoate

Parahydroxybenzoic acid

Propylparaben

Propyl-parahydroxybenzoic acid
These listed ingredients of parabens, have been claimed to interfere with your hormones. Parabens is claimed to mimic estrogen, which may be linked to breast cancer tumours. You may notice a lot of products on the shelves has "Paraben Free" labels which is great, but still check for other ingredients that may be harmful.
The impact that this chemical can have on our health:
Alcohols
Not all alcohols are bad for you, although some that I will list below, has its benefits for your hair. The alcohols that are good for your hair, are ones that has fatty alcohol in them, and this comes from plants, oils and animals, they are used in emulsifiers. They help our hair by providing moisture, this is done through drawing water to the hair.
The ingredients are ones that provides goodness for your hair:
- Cetyl Alcohol
- Stearyl Alcohol
- Myriotyl Alcohol
- Lauryl Alcohol
- Betenyl Alcohol
- Ceteraryl Alcohol
These alcohols are ones that you need to avoid, because it will make your hair dry, they are:
- SD Alcohol 40
- Ethanol
- SD Alcohol
- Propyl
- Porpanol
- Isopropyl
Petroleum
What is this? Petroleum is a mineral oil jelly, a mineral oil that causes your pores to become clogged, this causes breakage, dandruff and product build up. Not great for your hair, plus if you like that greasy haired look, then if you entertain products with this ingredient in it, all the best for you!

Petroleum and mineral oil are known as "occlusive" agents, all they are known to do is to seal off your hair ans skin from air or water or anything else from getting in or out. They form an invisible film on the surface of your hair and skin, blocking your pores and natural respiration process. Blocked pores encourages dirt and oil to harbour in our hair and skin.

Furthermore, these agents do not allow moisture to be absorbed from the air like other emollients does. Mineral Oil is not a natural hair ingredient that we should invite in our hair, it has been processed through a series of industrial steps, even before it is stacked on the shelves of the supermarket.

Mineral oil derived from a crude oil (petroleum) that is used in industry as a cutting fluid and lubricating oil. The problem factor of using this product on your skin is once it is applied, the skins natural barrier is disrupted due to the coating from this product, it inhabits skins ability to release toxins and waste which will promote acne and other health problems. This process slows down your skins function and normal cell development, causing skin to premature.


Sodium lauryl sulfate
This is a detergent, a crystalline salt of sodium lauryl sulfate alcohol, it is great for general cleaning, because the substances in it helps to break up surface tension, that is why you are able to get a lot of lather in your shampoo. This makes great at removing dirt and oil and any product build up you may have in your hair, but sulfates has a strong potential to cause irritation to your hair, skin and can cause eye irritations. Sulfates does strip your hair of its essential oils, leaving your hair feeling clean but really dry.
If you continue to use this ingredient in your hair over a long period of time, it will damage your hair, making your hair look dry, lifeless and unhealthy curls.
There are three different sulfate products used in shampoos:
- Sodium lauryl sulfate (SLS)
- Sodium laureth sulfate ( SLES)
- Ammonium lauryl sulfate ( ALS)
This chemical is very harmful to our healthy and this is why,
"SLS stays in the body for up to five days…" Other studies have indicated that SLS easily penetrates through the skin and enters and maintains residual levels in the heart, the liver, the lungs and the brain. This poses serious questions regarding its potential health threat through its use in shampoos, cleansers and toothpaste,"
Stearalkonium Chloride
This comes from stearic acid, a fatty acid found in plants and animals. It is designed by the fabric industry for use as a fabric softener, this toxic chemical has found its way into many hair and skin care products. This product is claimed to help increase luster and help improve the condition of wet or dry hair, it is also claimed to cause allergic reactions, cause skin irritations and eye irritations too and it has the potential effects on the nervous system.
Overview
We have found that with most ingredients pin pointed for us all to avoid, it shows how much damage it can cause to our hair and general health. I hope this has helped you, and do create a list of these ingredients to keep, when purchasing any natural hair or skin care products.
Have a wonderful new year and all the best for 2016

When buying products do you look at the ingredients? What do you look for when purchasing natural hair and skin care products? What is more important to you when you buy natural hair and skin care products?
Do Subscribe to my weekly articles here
Follow